Beginning September 18th, listen to Willie 95.1 weekdays at 5:20pm for the Song of the Day title, artist and the hour to be listening the next morning during the Morning Show between 6am and 9am. When you hear the Song of the Day the following day during the designated hour, be the 9th caller at 1-800-757-9758 and identify it as the Song of the Day! If you are correct you'll qualify to win $100 at the end of the week to be announced on Friday.
Friday's song will be played on Monday morning. Contest runs September 18 – November 10, 2023 with one $100 winner announced each week. You must be at least 18 years old to participate. You can only win one time throughout the course of the contest.
Click here for complete rules and details.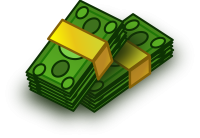 The Willie 95.1 Song of the Day Cash Giveaway Contest is sponsored by: